home - American folk music - German history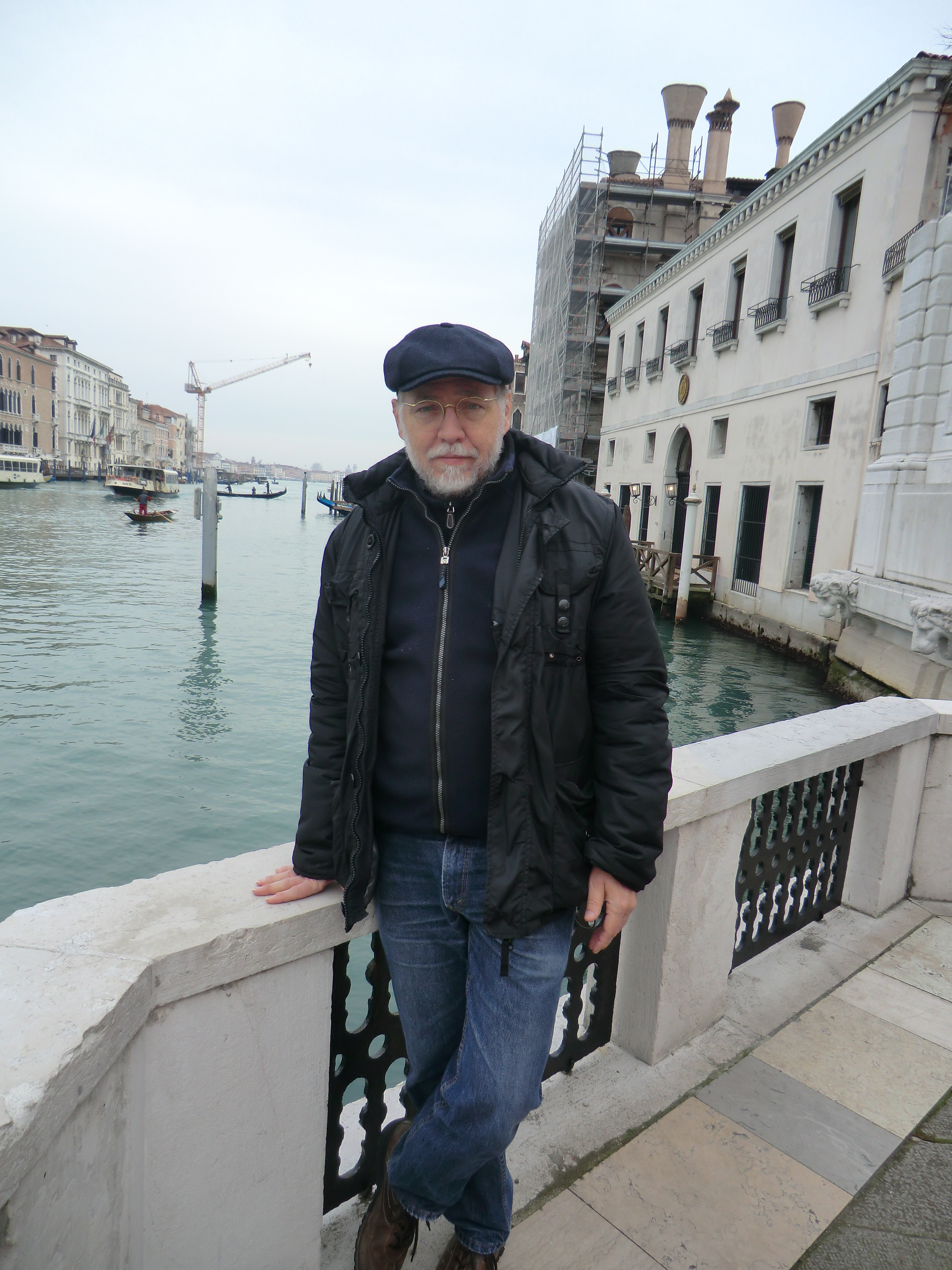 John Shreve
biography
collecting songs
CDs
press
photos
bibliography/discography
sales


John Shreve was born and raised in St. Joseph, Missouri. In 1968-1969, he spent a year as a foreign exchange student in Germany, attending school in Weilburg/Lahn. But he spent little time in school, preferring to hitchhike through most of Western Europe. After finishing high school in St. Joseph, he attended the University of Montana in Missoula, Montana, initially studying history. It was a time of political upheaval and protest against the war in Vietnam and for John Shreve it was a politically formative period. Today, he is a member of Democrats Abroad as well as the German Social Democratic Party.
Throughout the 1970s, he divided his time between Montana and Europe, living in West Germany, Sweden and France. He received a bachelors and a master's degree in German from the University of Montana and also attended the Phillipps-University in Marburg in West Germany and, as a Fulbright scholar, the Technical University in West Berlin.
Over the years, John Shreve has worked in a bread factory, in a library, as a printer's assistant, a dishwasher, a street musician, an English teacher, a janitor, a tour guide, a translator, singer and writer.
John Shreve met his future wife in East Berlin in 1977. Until 1983, when his wife and daughter were allowed to emigrate, he regularly travelled between West and East Berlin. Soon thereafter a son was born. The CIA classified him as a security risk. After the fall of the Wall, he gained access to the files of the East German State Security Service and learned that he had been suspected of espionage. Until his children entered school, he remained at home and took care of them.
The earliest musical influence was his grandfather, Ralph Layson, a Free Methodist lay preacher who sang religious songs. John's mother, Kay Shreve, was also a singer. In elementary school, music instruction consisted largely of singing folk songs and later John Shreve was strongly influenced by the recordings of Woody Guthrie, Bob Dylan, Utah Phillips and Si Kahn. He recorded a collection of old and new folk songs, Thinking of Home. In 2004 and 2006, he released the CDs From Texas to Montana and Wild and Windy Places, two collections of songs, poems and instrumentals about the American West. He followed those with a collection of songs about life, death, faith and the grace of God, Leap of Faith. John released his fourth CD, Oftimes Do I Think of Thee, a collection of old-time country songs in 2015. In the following year, he released the mini-CD Who's Gonna Build Your Wall? to oppose the election of Donald Trump as president.
In 2019, John released three limited-edition CDs. "Let it Shine" is a collection of songs for his grandchildren, but which is certainly more than a children's album. On "Known You of Old," one can hear songs and dances with the Appalachian dulcimer. "just beyond silence" is a cycle of unaccompanied songs and texts inspired by the quiet and slowness of the city of Venice. All profits from these three CDs will go to Yad Vashim The World Holocaust Remembrance Center.
In 1989, he got his Ph.D. in German literature at the Free University in West Berlin. His dissertation about the songwriter and poet Wolf Biermann appeared in book form as Nur wer sich ändert, bleibt sich treu. He later published a history of a small German village from the state of Brandenburg, Reetz. Ein Dorf in der Brandtsheide. He has also published a number of articles on German history. In 2013, the chronicle of the city of Bad Belzig, Bad Belzig 1910-1921 was published, with a chapter by John on the period of the First World War. In 2014, he published a history of the home front in rural Germany during the First World War, Kriegszeit. Das ländliche Deutschland 1914-1919.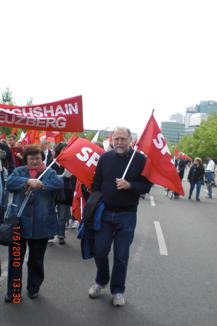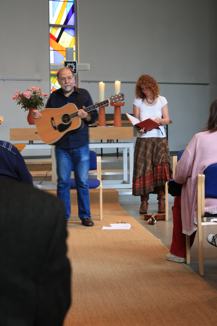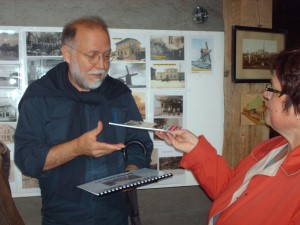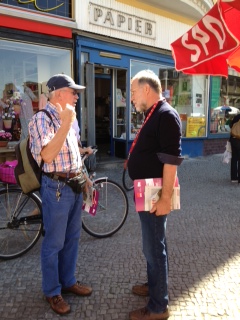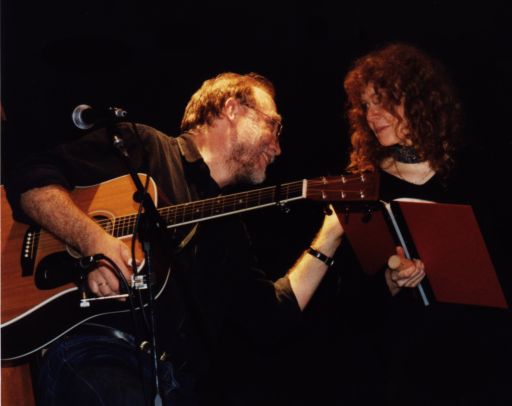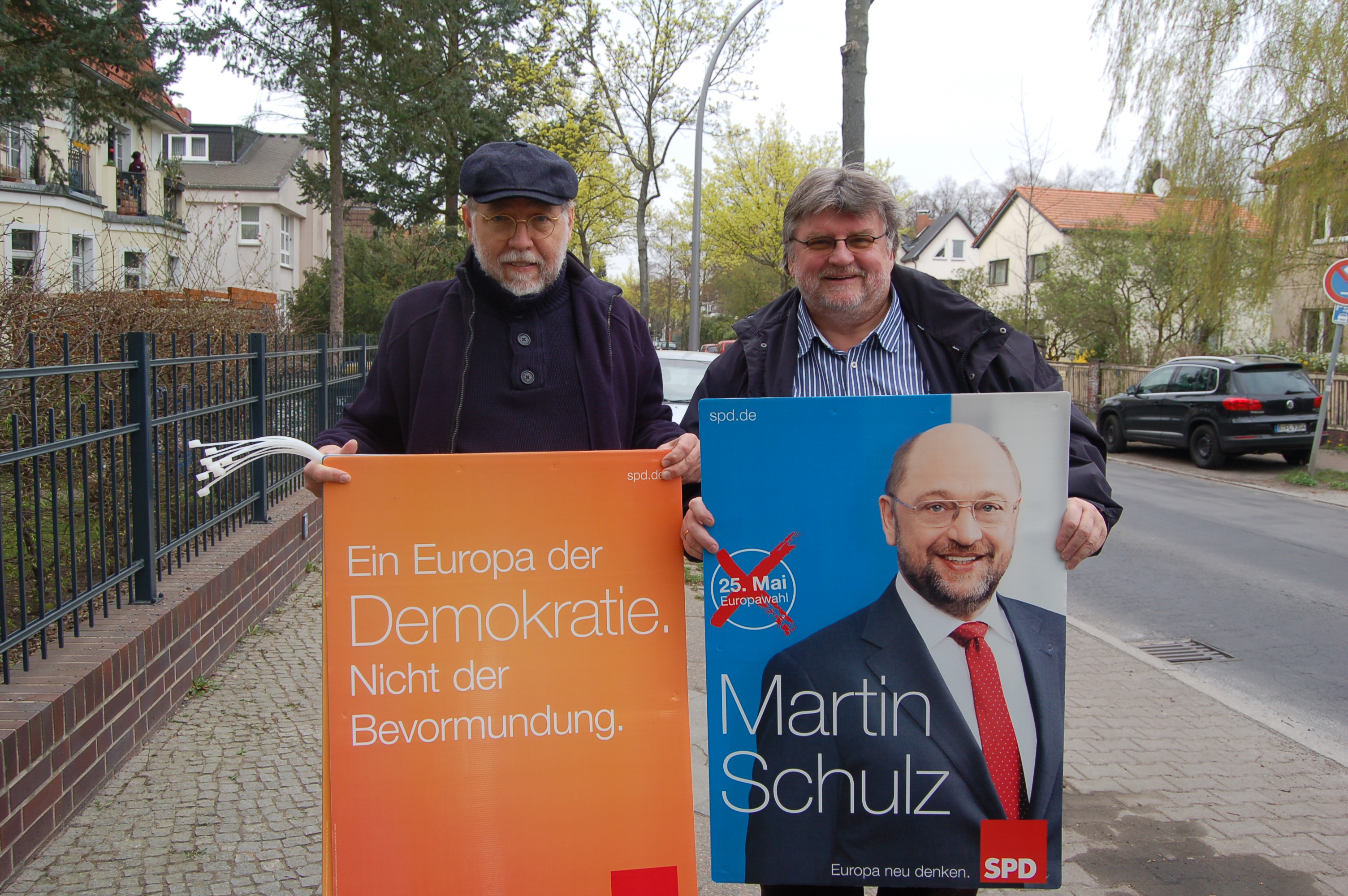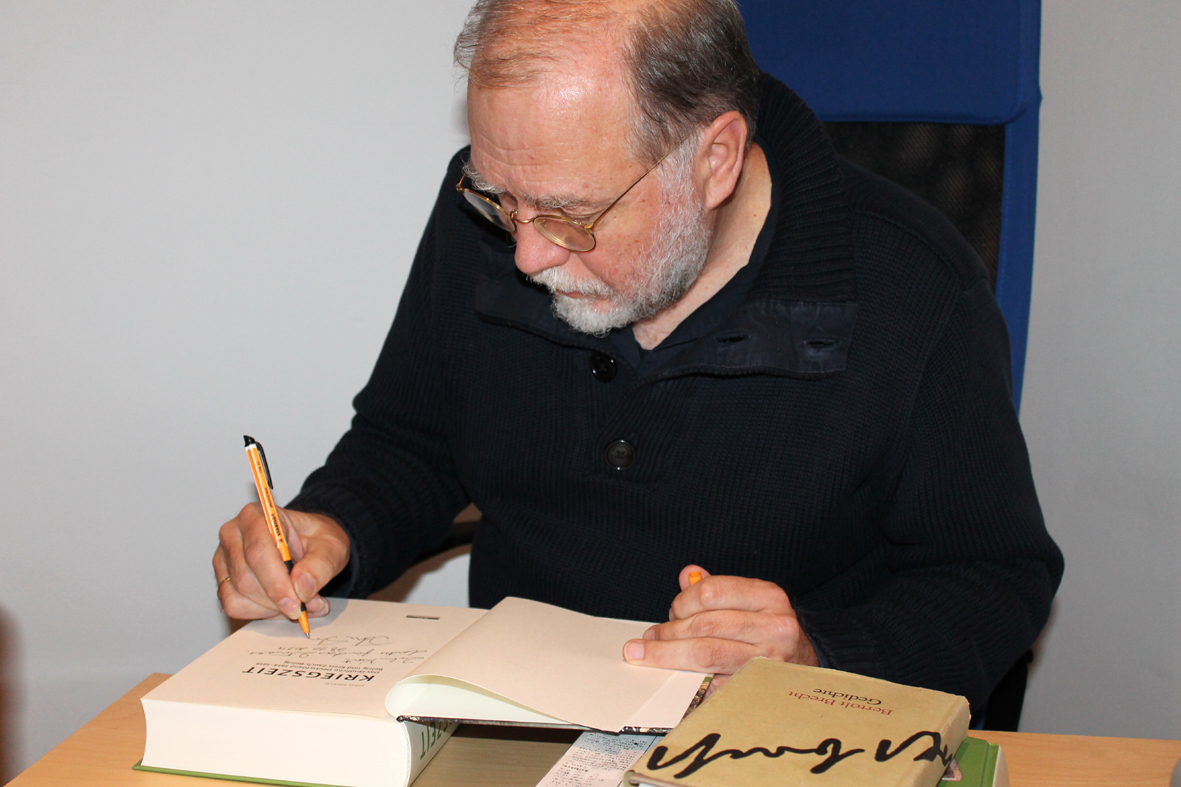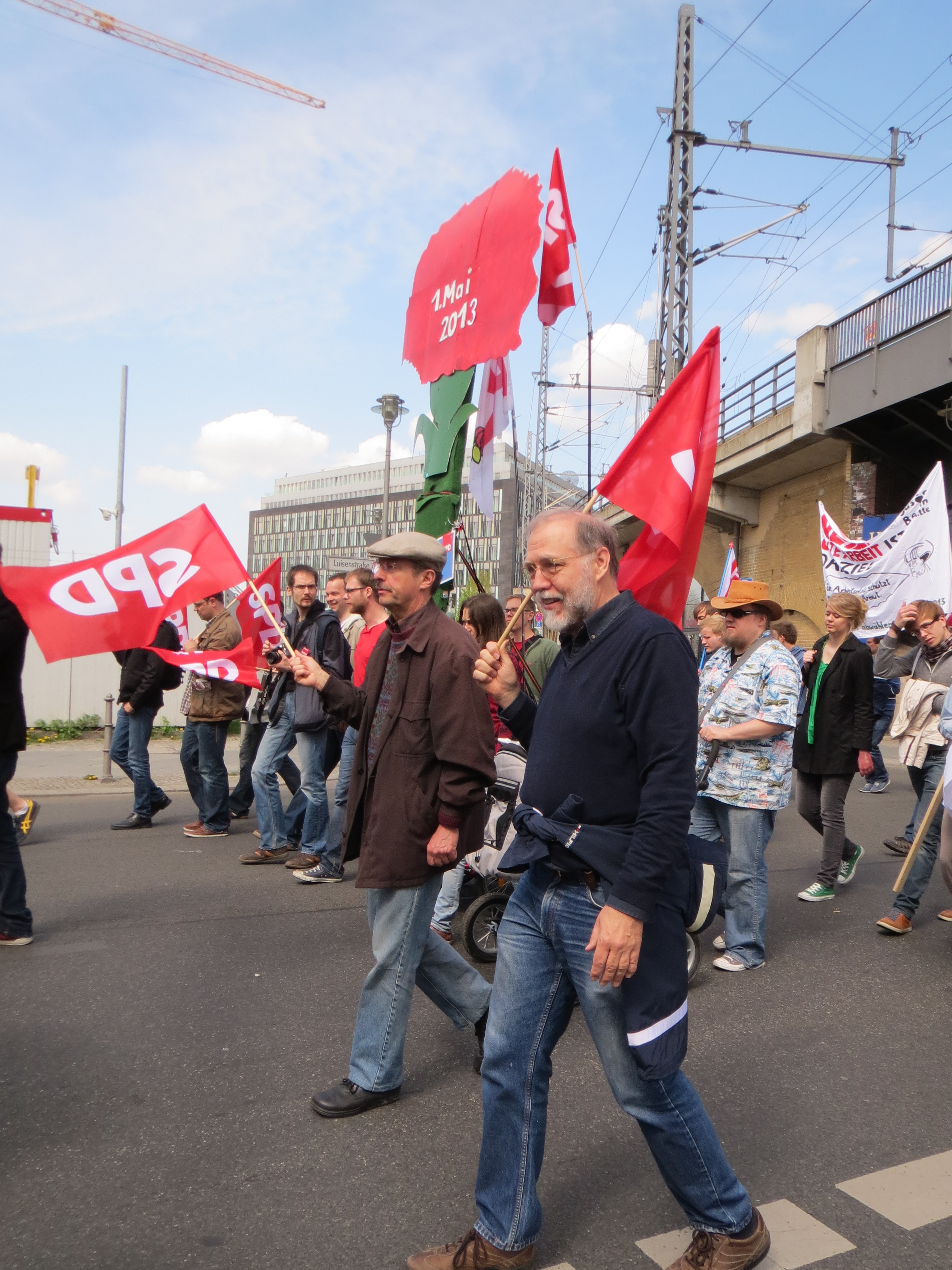 home - American folk music - German history


I have been a collector of songs almost all of my life. The first songs I heard were from my mother and my grandfather, her father. He sang mostly religious songs such as "Onward Christian Soldiers," "Rock of Ages" and "Were You there When They Crucified My Lord?", but also old songs like "Columbus Stockade Blues" and "The Bear Went over The Mountain." My mother sometimes sang these songs, which she knew well, but she preferred pop songs from the forties.
When I was very young, my parents bought a collection of long-playing records from a door-to-door salesman. It was one of those collections which were supposed to introduce young people to the musical heritage of the Western world. There were records with classical music, opera, music from musicals, but also several with folk songs. Those are the one that fascinated me. I listened to them over and over again, until the sound was so scratchy, that the scratchiness became part of the song for my young ears. These songs were divided into traveling songs, songs of the sea, Civil War songs and other categories. There songs like "Blow the Man Down," "Buffalo Gals," or "Tramp, Tramp, Tramp." I am sure the renditions of the songs were less than original, but that mattered little to me. I was listening to the words.
In elementary school, we basically had no musical instruction. We just sang together. I enjoyed that though I was the only one in my class that wasn't allowed to sing in the choir. Many of the songs we sang were patriotic, but we also sang folk songs. For several years we square-danced every day to old 78 rpm records. I heard and danced to such old tunes as "Old Joe Clark," "Buffalo Gal," and "Cindy" again and again. One song I well remember in music class was "Oklahoma Hills," the first Woody Guthrie song I had ever heard. But of course the name Woody Guthrie was never mentioned.
The music played in the pop music radio stations never interested me. I preferred country music. Those songs often had a hard edge of reality. Country music wasn't what teenagers listened to in those days, the "revolutionary" sixties, and so friends laughed at me for my musical tastes. I didn't really care. I was especially attracted to Johnny Horton. Among the first records I bought, 45rpm singles, were "Battle of New Orleans," "North to Alaska," "Johnny Reb," and "The Sinking of the Bismarck." Also Jimmy Dean's "Big Bad John" was a favorite. That is to say, I preferred songs that told a story. And my mother had an LP by of Rusty Draper. (Does anyone remember Rusty Draper? ) We listened to that record over and over and over again. I remember his versions of "Goober Peas" and Elizabeth Cotton's "Freight Train," though at the time I had no idea who Elizabeth Cotton was.
Where I grew up, in St. Joseph, Missouri , the only authentic folk music we had the opportunity to hear was polka music on the accordion, played by Slovakian immigrants, of which there were many in the area. I loved it and still do today.
It was in the year 1968 in Germany that I discovered, or rather became conscious of two singers who were to become an important part of my life: Bob Dylan and Pete Seeger. I had come to Germany as an exchange student and on the evening of my first full day I went with the daughter of a teacher to some friends of hers. She was supposed to go with me to a meeting of the conservative Christian Democratic Union. Instead we landed in the attic room of a friend of hers. I couldn't speak any German, so I was not involved in the conversation. But they put on a record, "Bob Dylan's Greatest Hits." I could hardly believe my ears. From the first notes of "Rainy Day Woman" I was hooked. I listened; I listened very closely. Never had I heard anything even like it, such incredible power. It was like a baptism and I'm still listening to Dylan today. Looking back, and considering my interest in songs, I cannot explain how I managed to miss Bob Dylan's early years or for that matter the whole folk music revival, but I did, all of it.
At my German school, we had a language lab. The English teacher suggested I help by correcting the pronunciation of my fellow students. It soon became clear to him, however, that my American English would totally corrupt his charges, who were supposed to be learning the King's English, though they preferred American English. So I spent the time in the language lab listening to a record. The teacher had only one – at least that is the only one I can remember – Pete Seeger's "At the Village Gate." There was none of the power of Dylan, but the songs were great and I loved this stripped-down music, nothing like the over-loaded pop music of the time. Bob Dylan and Pete Seeger were the beginning of my real passion for songs.
The next revelation came during my first year at the University of Montana in Missoula , Montana, 1970. Not long after I had arrived, there was a sort of rummage sale at the University Center. I discovered a used record by Woody Guthrie. It was an incredibly thick old Folkways record in an equally thick cardboard cover, the wrong cover by the way. No matter. I already knew many of Woody's songs, but had never heard his voice. His records simply weren't in the record stores. Woody became the third element. His raw power and the quality of his songs were simply amazing.
I began to listen for and search out more songwriters and singers of good songs. I found a catalogue from Roundup Records and took chances ordering records by people I had never heard of. The two greatest finds were Utah Phillips' record "Good Though" as well as the first record of a then totally unknown songwriter by the name of Si Kahn. The record "New Wood" had just been released and it blew me away, and not only "Aragon Mill." The record is a masterpiece.
Over the years, I searched for and discovered great songs and great songwriters, among the very best Ian Tyson, James Keelaghan, Guy Clark, Townes Van Zandt, Tom Russell and Kate Wolf, as well as lesser-known people like Jerry Rasmussen and Bob Dyer. There are many, many more.